Menu
Denham Springs - Walker Branch
Closed
Main Branch (Livingston)
Closed
Albany - Springfield Branch
Closed
Livingston Parish Library Comic Con
Item request has been placed!
×
Item request cannot be made.
×
Processing Request
8th Annual Comic Con
Celebrate Your Fandoms At The 8th Annual Livingston Parish Library Comic Con!
Comic Con is BACK! Join us at the Denham Springs-Walker Branch on Saturday, February 11, 2023, for one of our most popular events.
Denham Springs-Walker Branch (8101 US Hwy. 190, Denham Springs, LA 70726)
Saturday, February 11, 2023
What is Comic Con? 
Inspired by the annual mega-event that takes place in San Diego, the LPL Comic Con is a celebration of all things comic book, movie, television, and pop culture! Want to cosplay as your favorite character? Why not? Want to "totally geek out" over the latest issue of your favorite comic? Feel free. No matter your fandom, Comic Con is the place to celebrate it. 
Save the Date
How to Participate
Calling all local vendors and community organizations! Are you interested in participating in the 8th Annual Livingston Parish Library Comic Con? Applications to participate in the annual celebration at the Denham Springs-Walker Branch will open on Friday, November 11.
Applications must be submitted by Tuesday, January 31, 2023. There is no cost to participate in Comic Con.
Comic Con Photos
Check out photos from the fun we've had at Comic Con over the years.
How to Participate
Registration is free and open to all but space is limited. Participants should apply in advance by completing the online registration form or by scanning a completed paper application to krobertson@mylpl.info with entry photos or videos attached.  
Applicants ages 17 and under must register with guardian consent. 
Costume Rules
1. All costumes must be suitable for a family-friendly event. Suitability is determined by library staff. If you have questions about your costume's appropriateness, please email krobertson@mylpl.info before the event. 
2. No original characters are permitted. All characters must belong to a recognizable fandom. 
3. Full or partial nudity or the illusion of full or partial nudity is not allowed.  
4. Profanity (including messages on clothing) is not allowed. 
5. Obscene or offensive costumes are not allowed.  
6. Scary, intimidating, or disturbing costumes are not allowed. 
7. Prop weapons made of lightweight materials such as foam, cardboard, or thin wood are permissible. Costume weapons must not be so realistic that they could be mistaken for actual weapons. Prop weapons made of live steel, heavyweight materials, functioning weapons, or previously functioning weapons are not allowed. 
8. Shoes are required; this is a matter of safety. The "inaccuracy" will not reduce your chances of winning if your character does not usually wear shoes. If you are concerned about maintaining your look, consider shoes that match your flesh tone or are clear. Footwear is non-negotiable for participation; socks and bare feet are not allowed. 
Judging and Procedures
Participants in this contest do not have to meet a certain percentage of craftsmanship to enter. However, crafted costumes, props, etc., are highly encouraged.  
Judging Criteria 
Creativity 
Accuracy 
Construction  
Effort 
Embodiment of Character  
Overall Effect 
Divisions / Awards 
Each division will have a winner and an honorary mention. 
Children (0-5) 
Youth (6-12) 
Teen (13-18) 
Adult (19+)  
Procedure 
Participants should review the contest rules & instructions upon entry into the contest. 
IMPORTANT: All participants must visit the Louisiana Cosplayers Table before 12:15 p.m. to participate in pre-judging. Contestants should start checking in at the West Meeting Room table at 12:15 p.m. to receive a contestant number.  
Confirmed applicants will participate in a catwalk to display and embody their cosplay for the judge(s). The catwalk begins promptly at 12:45 p.m. on February 11, 2023, during Comic Con. 
The goal of judging is to review and weigh the extent of a cosplay's accuracy.  
Photos of each participant will be provided to the judge(s) to evaluate the cosplay.  
Judging will occur during a deliberation period between the catwalk and the award ceremony. 
Our judge(s) will reveal the winners for each category during the award ceremony at 2:30 p.m. on February 11, 2023. Announced winners should step up to receive their awards. Winners must be present in the room to receive awards. 
501st and Rebel Legion Costuming Panel
In a galaxy far, far away, during a brief armistice, members of the 501st Legion and Rebel Legion costume clubs will discuss what it's like to be a member, how you can join the fight for the galaxy, how to build movie-accurate Star Wars costumes and props, and what can be done with them once they're made. 
Make a Minicomic with Becca Hillburn
As a comic artist, Becca creates stories and picturesque worlds that provide opportunities to escape and express creativity. As a teacher, Becca creates fun activities that inspire students to draw every day and see the world in a new way. Join the creator of 7" Kara at Livingston Parish Library's 8th Annual Comic Con to make a minicomic and learn how to express yourself in a story.
Mystery Machine
Zoinks! It's the Mystery Machine. Scooby-Doo fans will see a real-life replica of Mystery Inc's iconic vehicle at Livingston Parish Library's 8th Annual Comic Con. Owner Danielle Kent's authentically decked-out 1968 Dodge A100 will give everyone groovy vibes and many fun photo opportunities during the day.
The Acadian Circus
Ever dream of seeing your favorite fandoms come alive in the big top? The Acadian Circus is bringing its talented troupe of performers to Comic Con to bring your fantasy to life! During the day, you'll see Spider-Man slinging web in the aerial silks, you'll catch the acrobatic antics of the Scooby Gang, and so much more! Get ready to be delighted as you watch some of your favorite characters perform amazing feats of strength and flexibility right before your eyes. 
Vendors at Comic Con
The Livingston Parish Library does not cover product or service liability for any purchased merchandise, sale of tangible or intangible goods, transfer of property, or other transactions entered into between patrons and vendors at library-hosted events.  
The library is not a stakeholder or beneficiary of the proceeds of third-party vendors. The library shall be held harmless from all claims for any damaged or inferior products, incomplete services, erroneous transactions, or any other claims arising from any purchased merchandise, sale of tangible or intangible goods, transfer of property, or other transactions entered into between patrons and vendors at library-hosted events.  
Any claims from the aforementioned acts of sale shall be taken to the vendor for resolution by the transacting patron. The library shall not act as an emissary in any claims that may arise.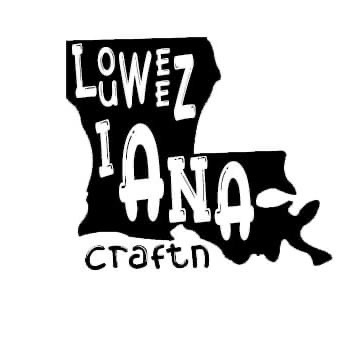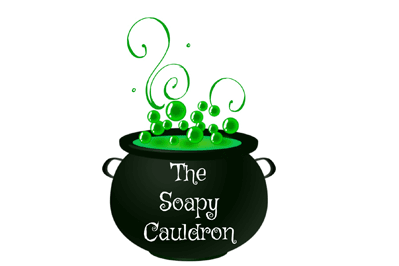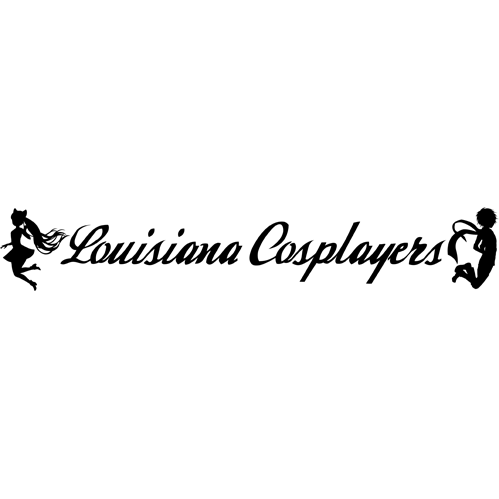 Parking Maps
Please note: Parking for the LPL Comic Con will be available in the Library parking lot located on Eden Church Road AND at North Park in Denham Springs. A complimentary shuttle will run between North Park and the Library at 15-minute intervals during the event.
Parking Map
Event Map and Schedule
Event Map and Schedule