Menu
Denham Springs - Walker Branch
Closed
Albany - Springfield Branch
Closed
South Branch
10:00 a.m. – 2:00 p.m.
Watson Branch
10:00 a.m. – 2:00 p.m.
Main Branch
10:00 a.m. – 2:00 p.m.
Item request has been placed!
×
Item request cannot be made.
×
Processing Request
Homework Louisiana provides live online tutoring help for students as well as skill-builder tests and exercises for kindergarten through 12th grade. 
Opposing Viewpoints in Context is the premier online resource covering today's hottest social issues, from Offshore Drilling to Climate Change, Health Care to Immigration. Opposing Viewpoints in Context helps students research, analyze and organize a broad variety of data for conducting research, completing writing assignments, preparing for debates, creating presentations and more.
Learning Express is a comprehensive interactive learning site of tests, courses, and career preparation for students and adults. ACT and GED prep also available.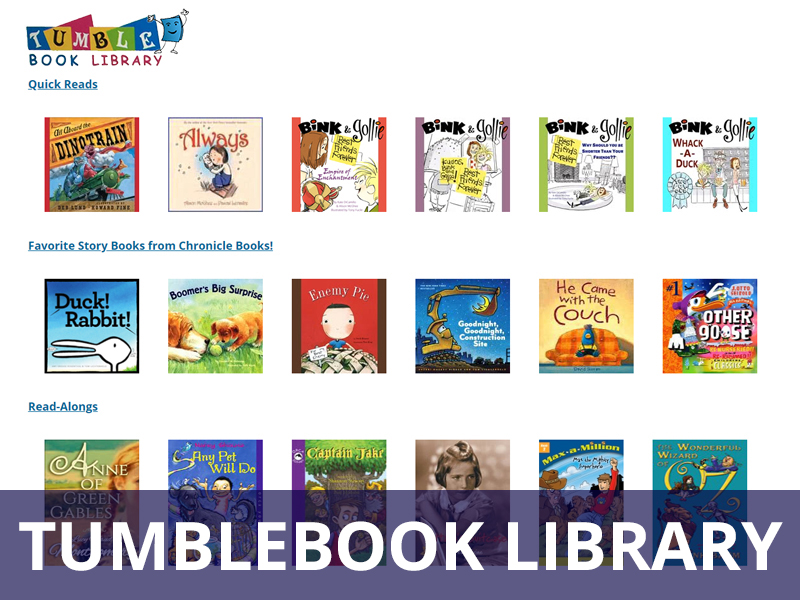 Tumblebook Library is an online collection of animated, talking picture books which teach kids the joy of reading in a format they'll love. TumbleBooks are created by adding animation, sound, music, and narration to existing picture books in order to produce an electronic picture book which you can read or have read to you. The database includes storybooks, language learning, read-along books, and nonfiction books along with puzzles and games especially for kids.